Cies MMA is an IBJJF registered Academy, this is the highest recognized organization in Brazilian Jiu Jitsu.
Congrats to Kids/Youth Coach Barb Ciesnolevicz for bringing home Cies MMA's first ever Major IBJJF Gold Medal! She was the first to place at a major tournament (No Gi PAN/No Gi WORLD), and now is the first but not last to earn a Gold Medal.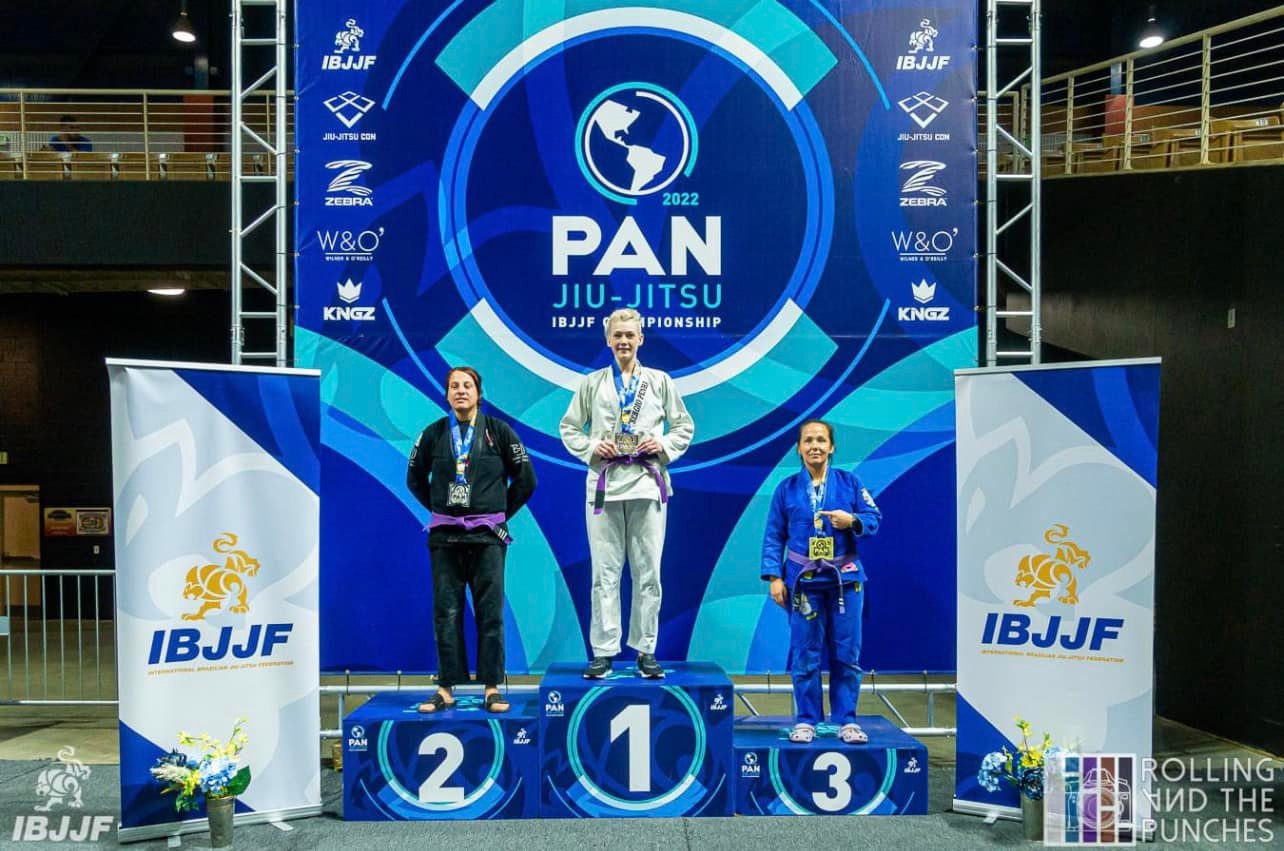 Congrats to Robby Canton, Anthony Shurts, Dyvonne Thornton, Darien Robinson and Barb Ciesnolevicz for winning their MMA fights at the premiere MMA show in Colorado Springs, Battle Mixed Martial Arts Championships 2! Robby Canton made his amateur MMA debut and secured an arm bar submission just inside of Round 2! Anthony Shurts came off of a 5 year MMA layoff to secure a round 1 submission against a game opponent and will be heading to the professional ranks this fall! Dyvonne Thornton never ceases to impress us all, and he battled hard to win a unanimous decision for the inaugural 125lb Championship Belt, making him our gyms 5th ever Ammy Champ! Darien Robinson made his long awaited professional debut, and blew the roof off of the building with his extreme knockout victory just inside of 2 minutes of round 1! Coach Barb Ciesnolevicz took her second pro MMA fight by storm, secured a hard takedown into a TKO victory from mount in just 24 seconds!
Come train with this group of amazing athletes! Check our schedule, and come meet the lions!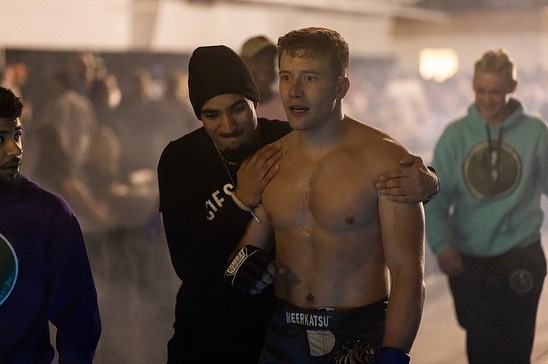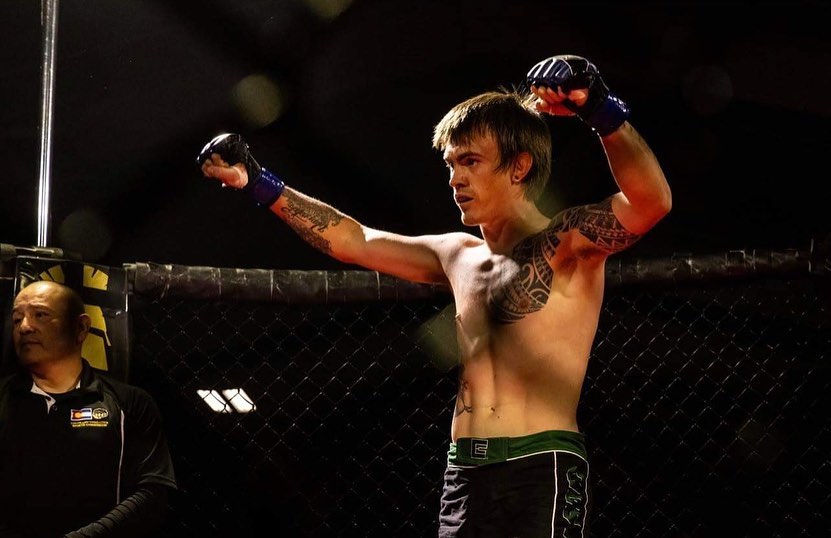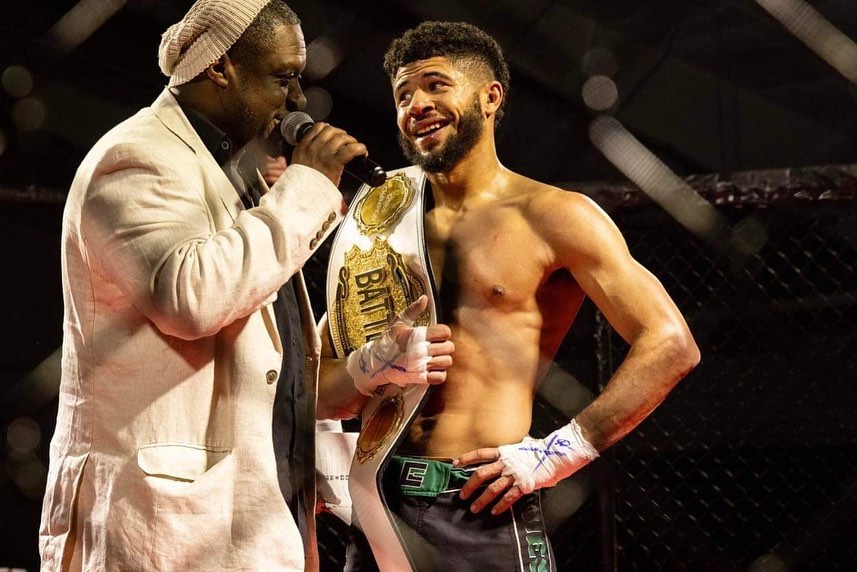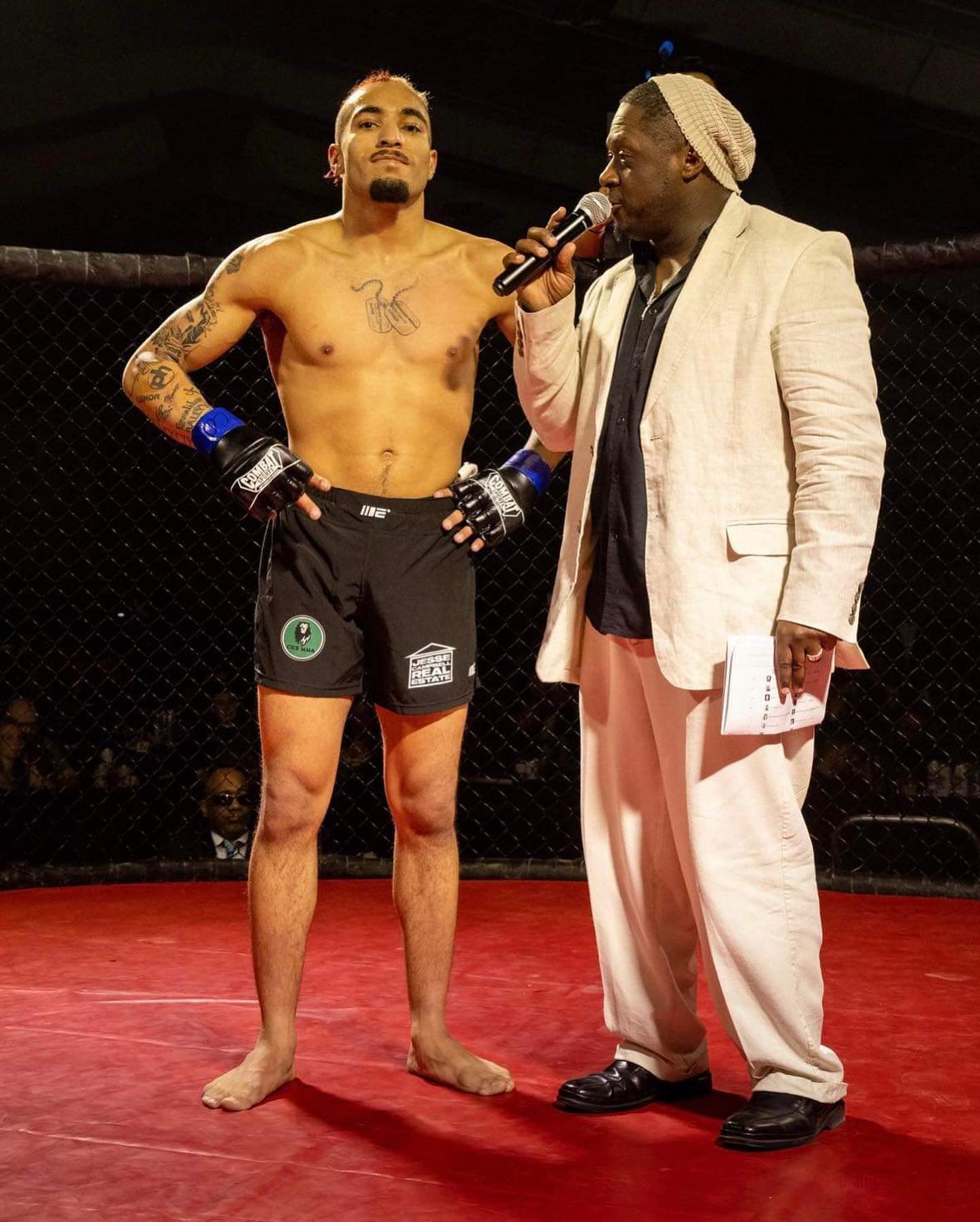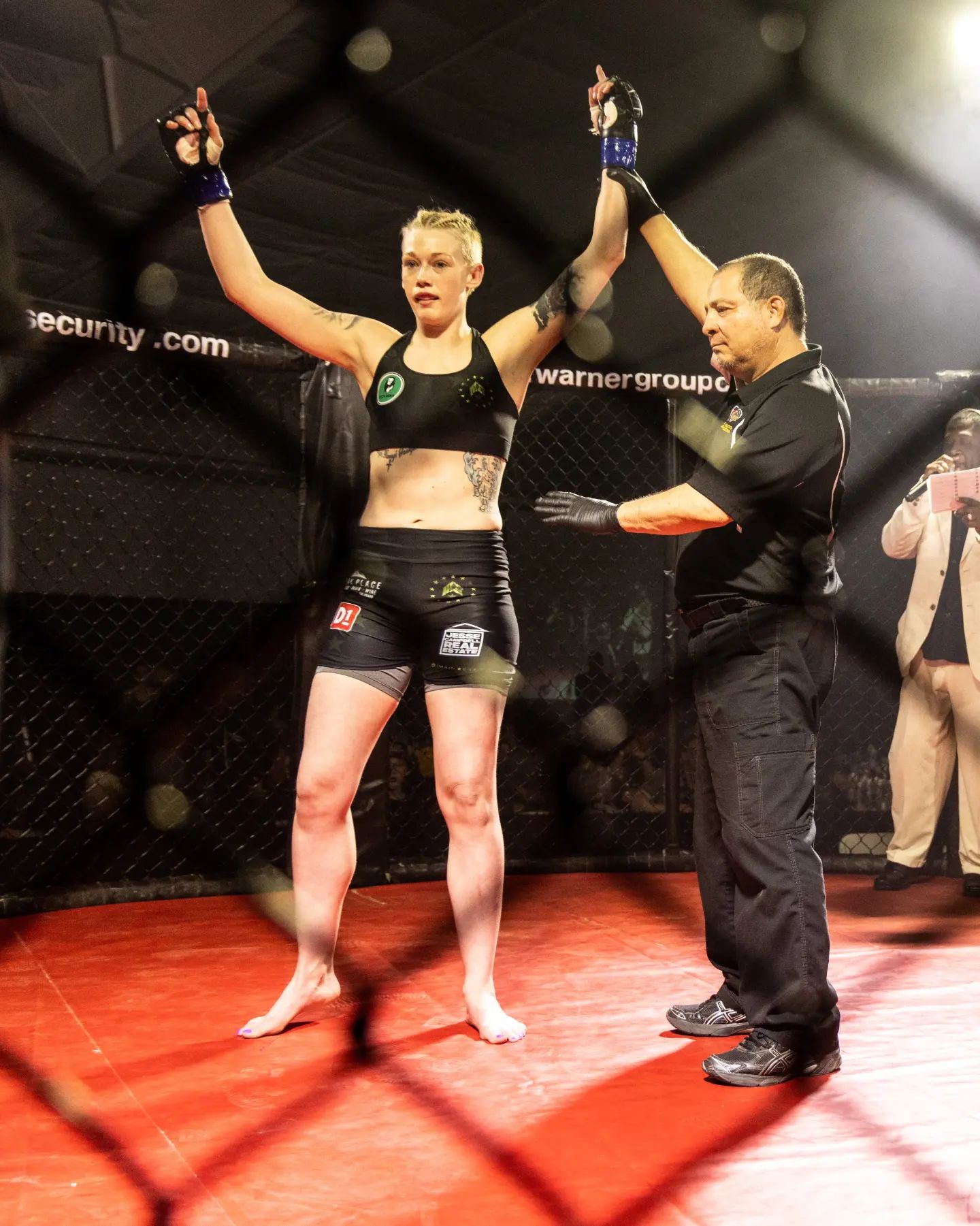 Congrats to the Adult BJJ team for winning the NAGA Colorado Springs overall team championship by a landslide! We truly witnessed some amazing growth and great performances from all of our members who decided to compete. A lot of people competed for the first time! Great work!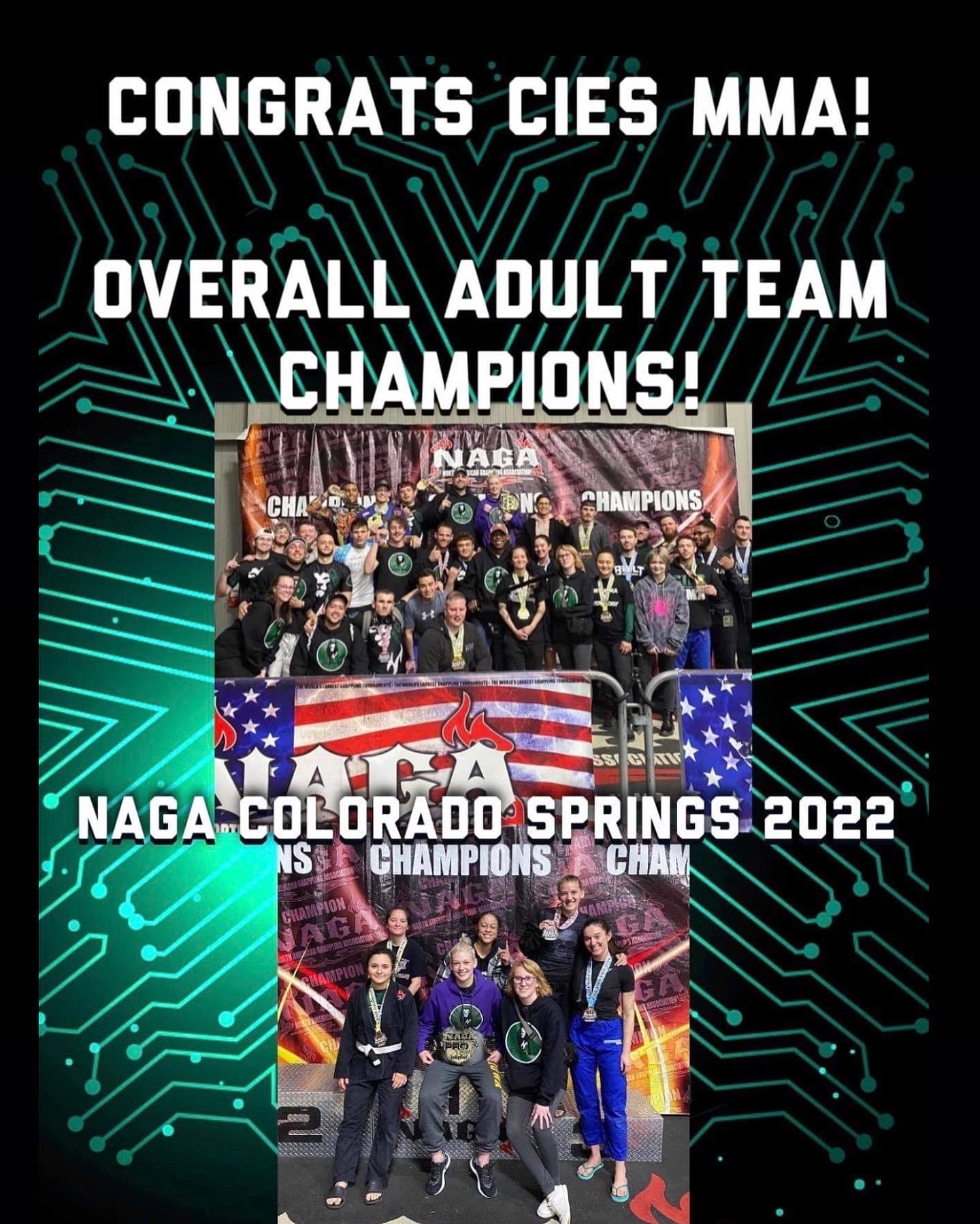 Congrats to Adam Abul-Hawa for winning his second MMA fight bus vicious TKO in the 2nd round! He beat a well known gym from Denver who has been renowned as one of the major gyms in the country and did it decisively. We are thrilled for his continued success as in less than a year he became 2-0 in Kickboxing and 2-0 in MMA.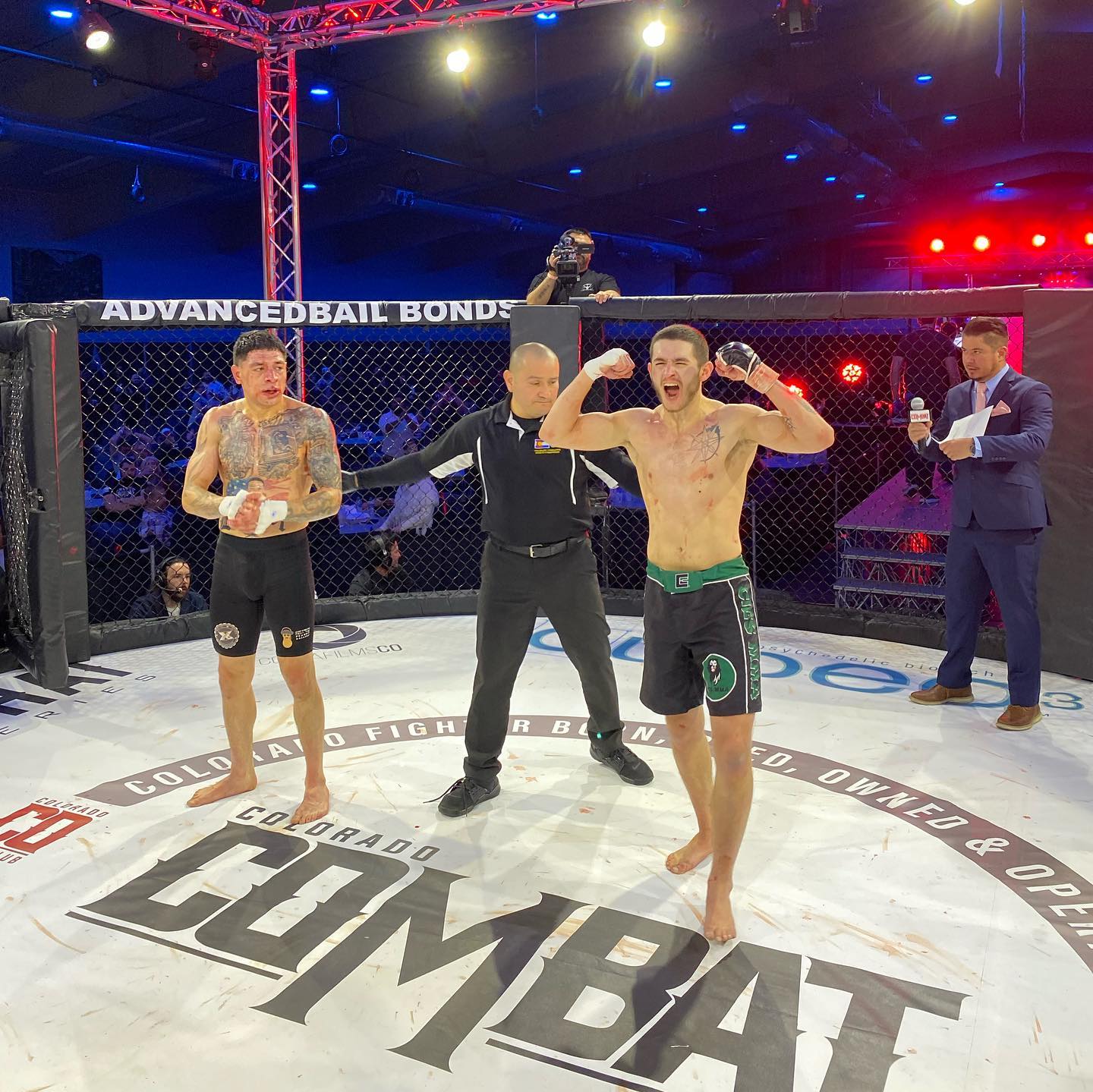 Congrats to Dyvonne Thornton for moving to 5-0 as an amateur and climbing to the #5 ammy flyweight in the West at Colorado Springs first show in 2 years. He secured the split decision win in a hard fought battle with a tough opponent. He will be returning to the cage in March 2022. Stay tuned, as the professional ranks are not far from his future.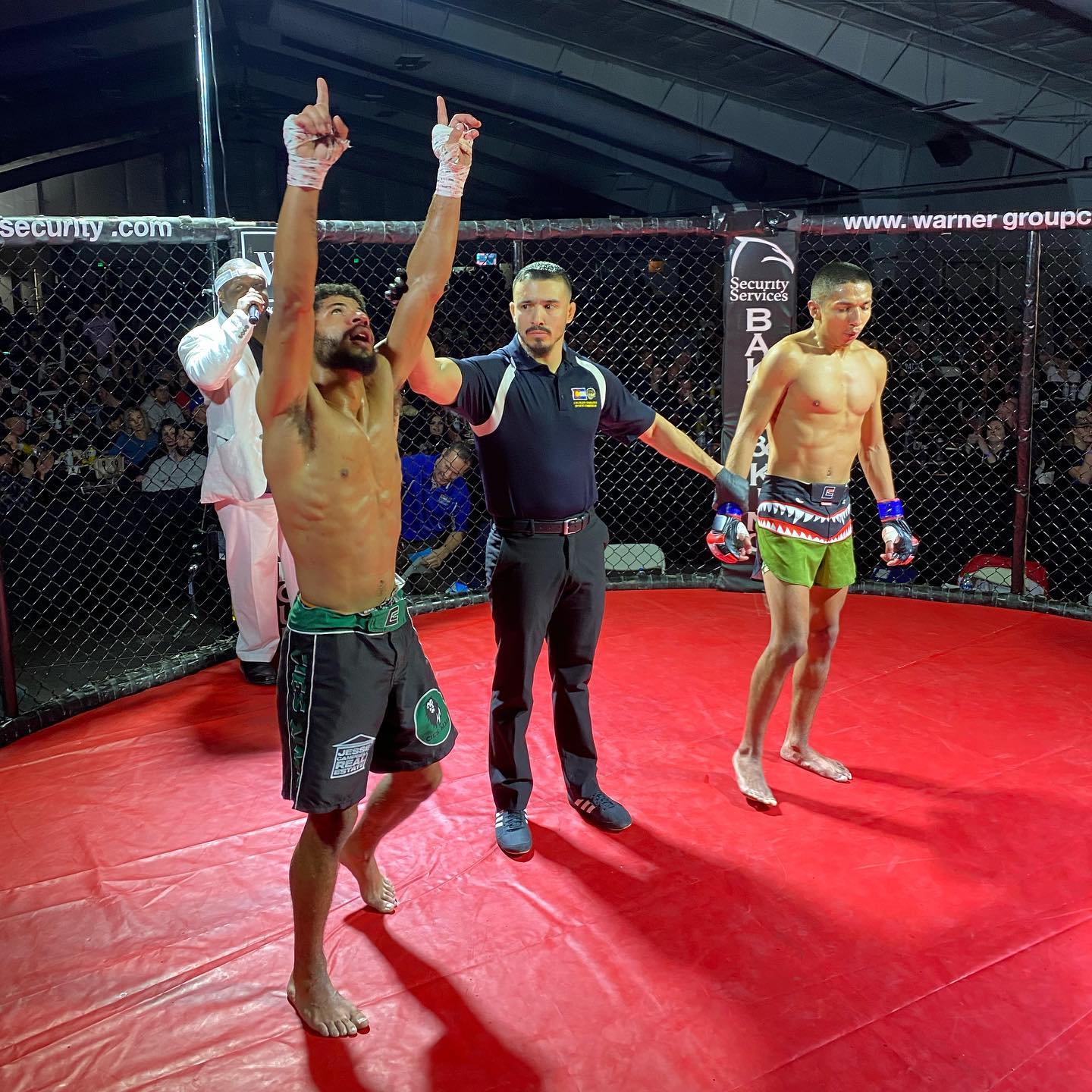 Congrats to Darien Robinson for securing a 3 fight professional deal with Fusion Fight league winning his final tournament bout in less than 2 mins of the first round via TKO. He is now going to be joining the professional ranks in 2022, coming off of a #1 ranked in the west, Colorado and Montana Amateur MMA career.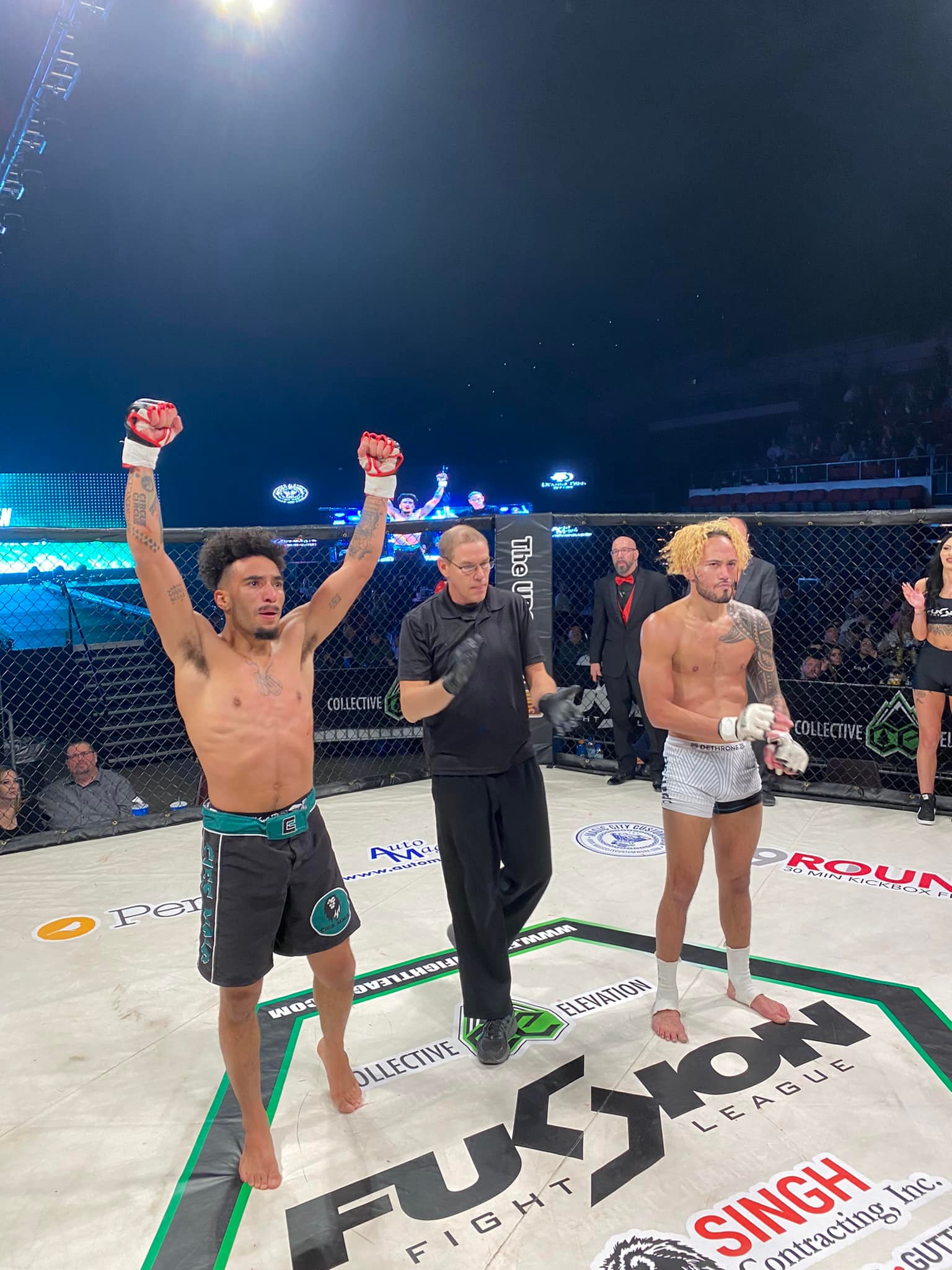 Coach Barb Ciesnolevicz is the Main Event for Fusion Fight League in Billings, MT for her Professional MMA Debut! We also have 4 other Cies MMA Fighters on the card! Stream it on Fite TV or head on up to watch!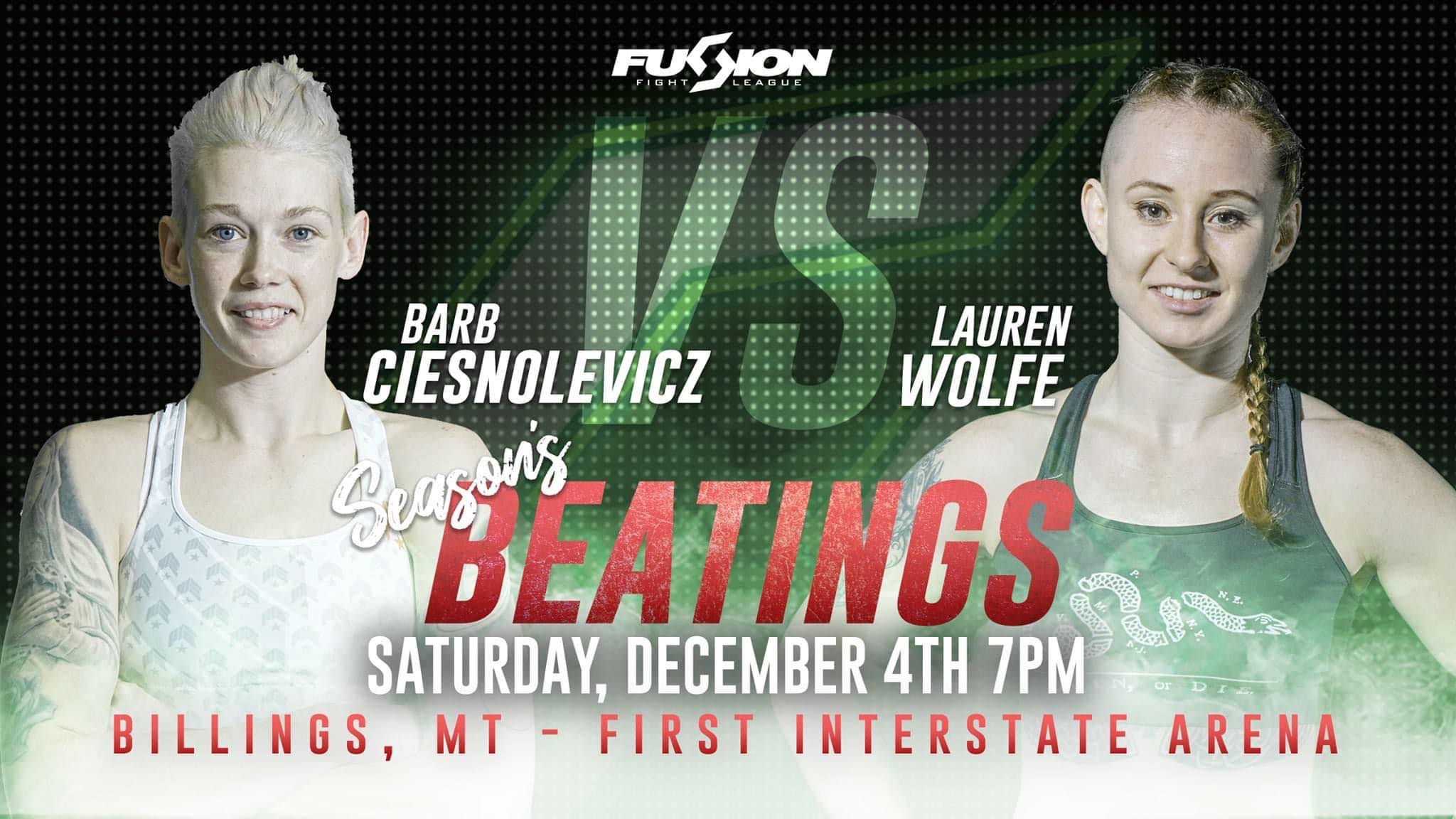 Congratulations to 3 Cies MMA Fighters, Josh Kines, Dyvonne Thornton, and Jacob Hawthorne for their submission wins at Fusion Fight League in Gillette Wyoming! Josh and Jacob won their debut fights and Cies MMA Elite Managed Fighter Dyvonne, improved to an impressive 4-0 with 3 finishes
.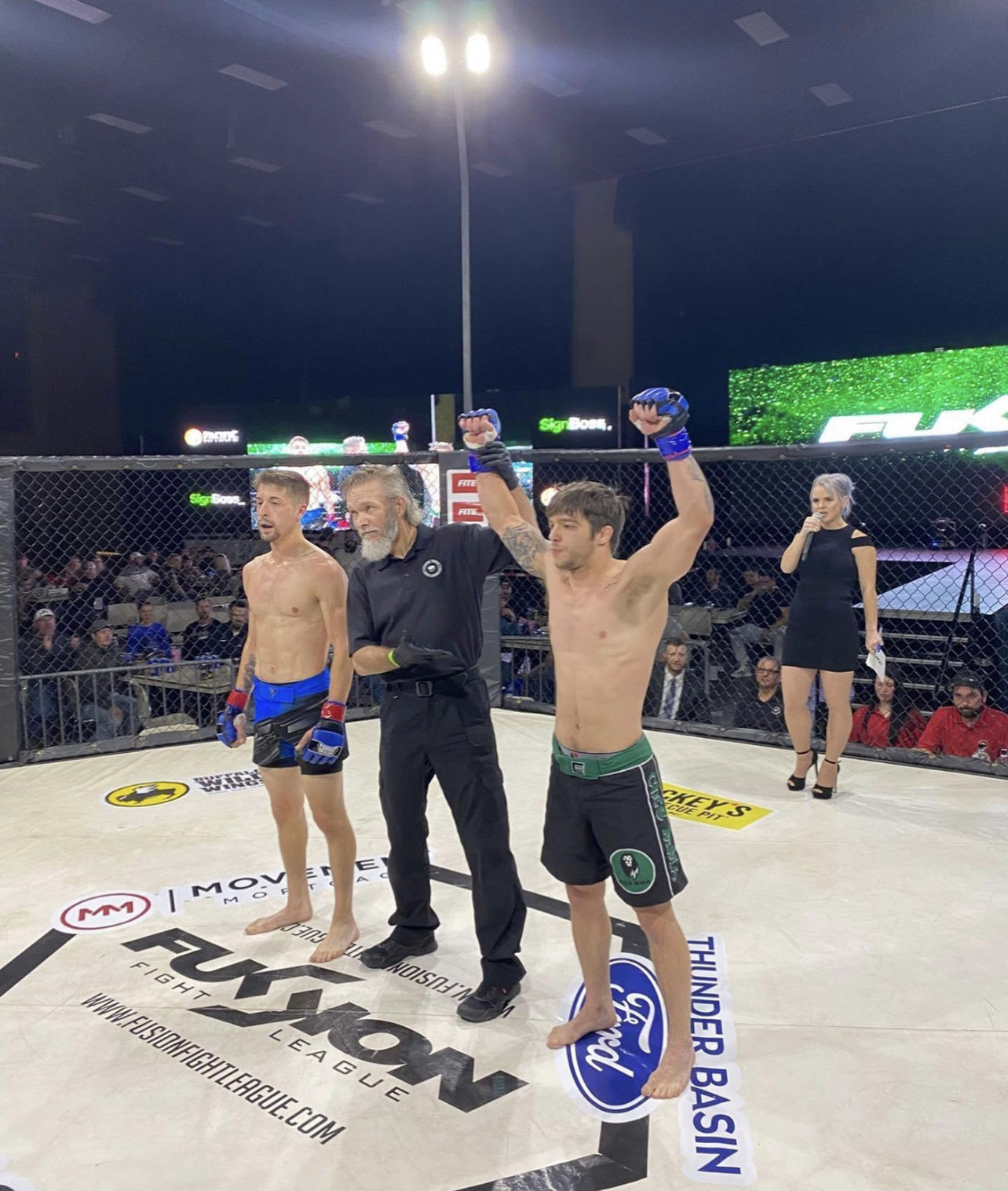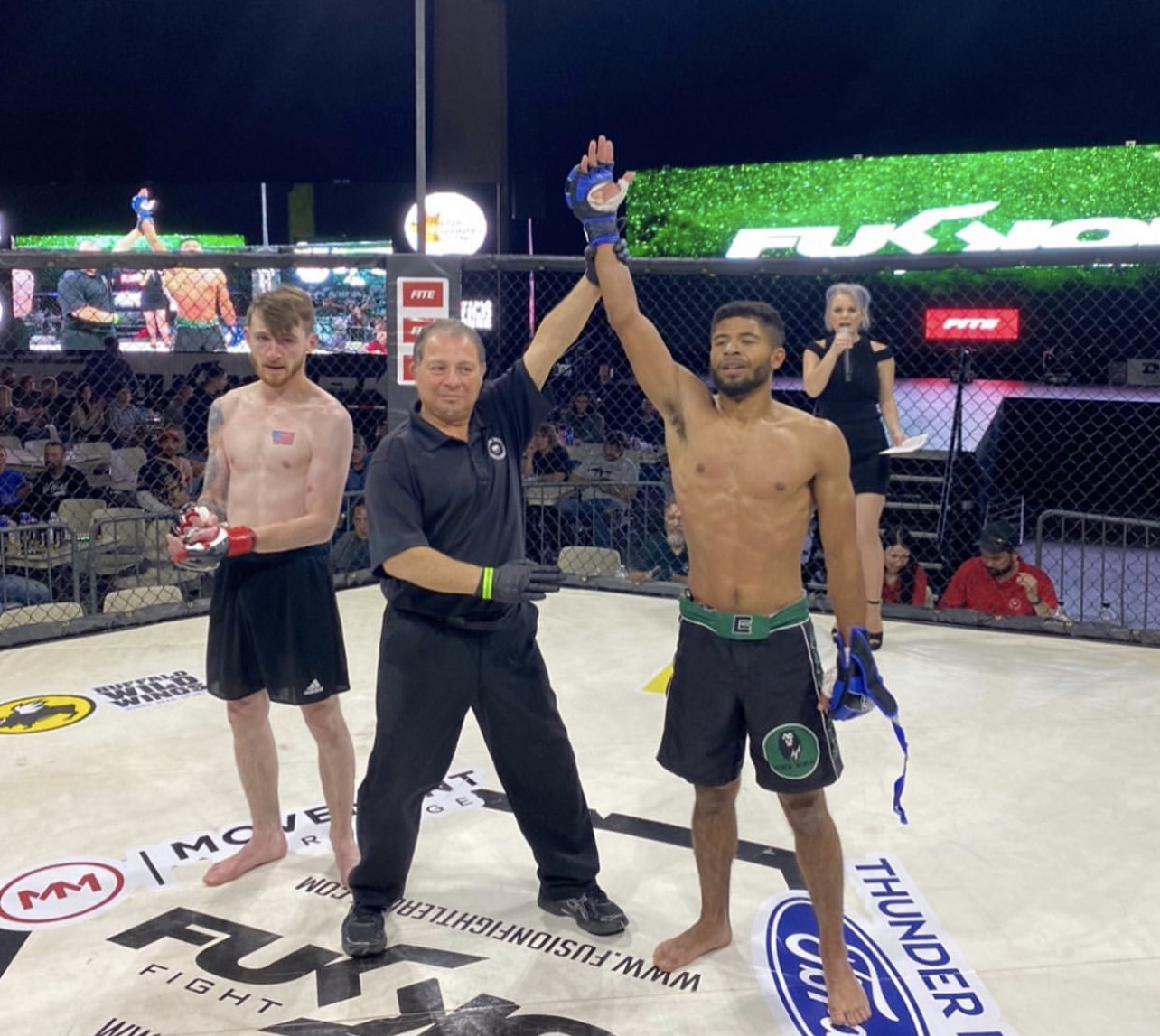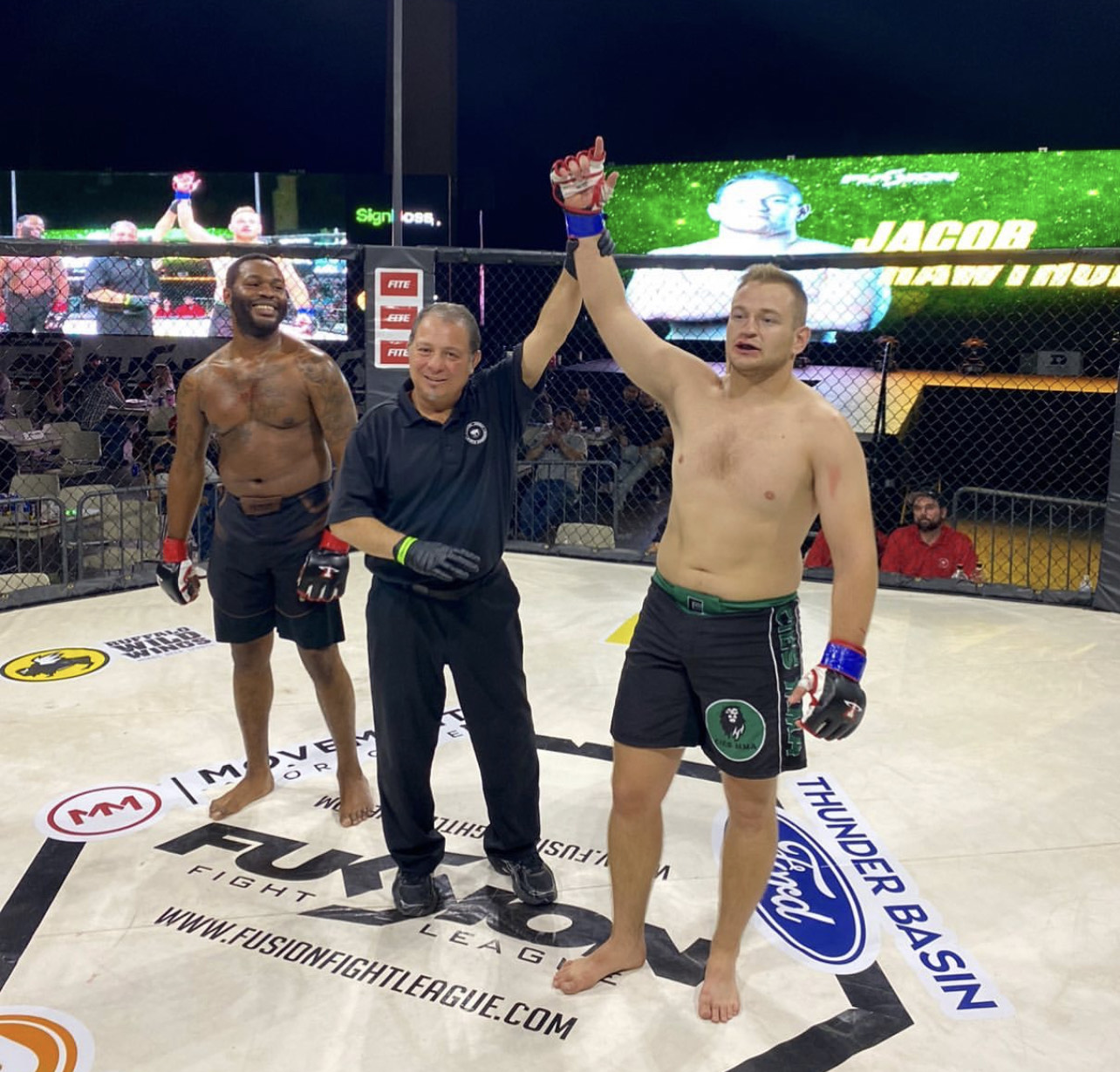 Coach Barb Ciesnolevicz, takes Bronze at the IBJJF No Gi World Championships, becoming the first Cies MMA Member to not only compete at the World level but then proceeded to get on the podium. She will not be the last, join her on the IBJJF Circuit today!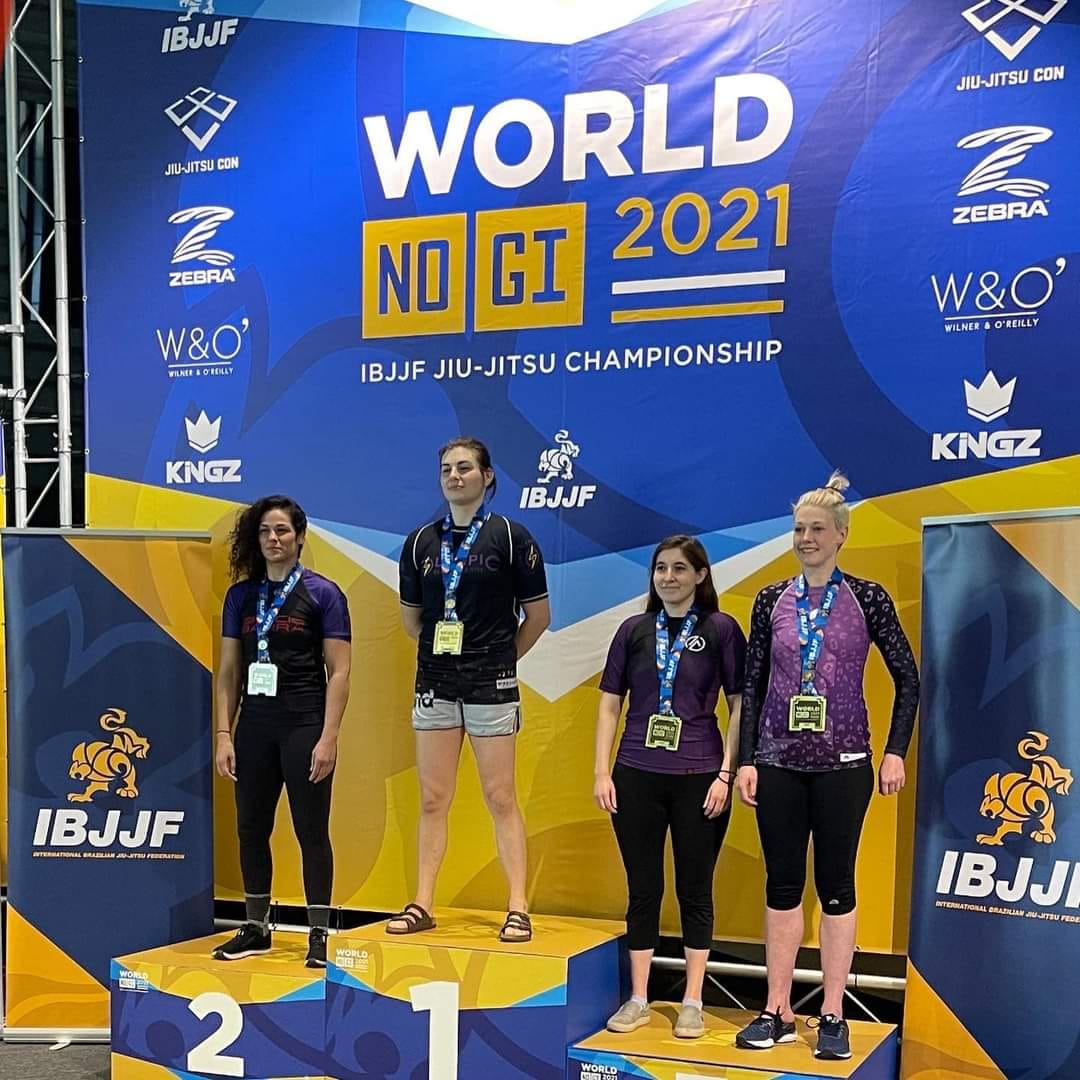 Congrats to Dyvonne Thornton, a Cies MMA Elite managed fighter for improving to 3-0 as an amateur. His impressive fight on Fury FC put the flyweight division on notice and he's already looking ahead at his next opportunity to put on a show. He is the first Cies MMA fighter to fight on a direct feeder show, to the UFC, and might be fighting there again in a few months. More impressively, Dyvonne took an illegal knee to the head in the second round, and still battled to secure the win in the third round. His opponent was a highly touted prospect at an elite gym in Denver as well. Come train with Dyvonne any evening at Cies MMA's premier facility in Colorado Springs, Colorado!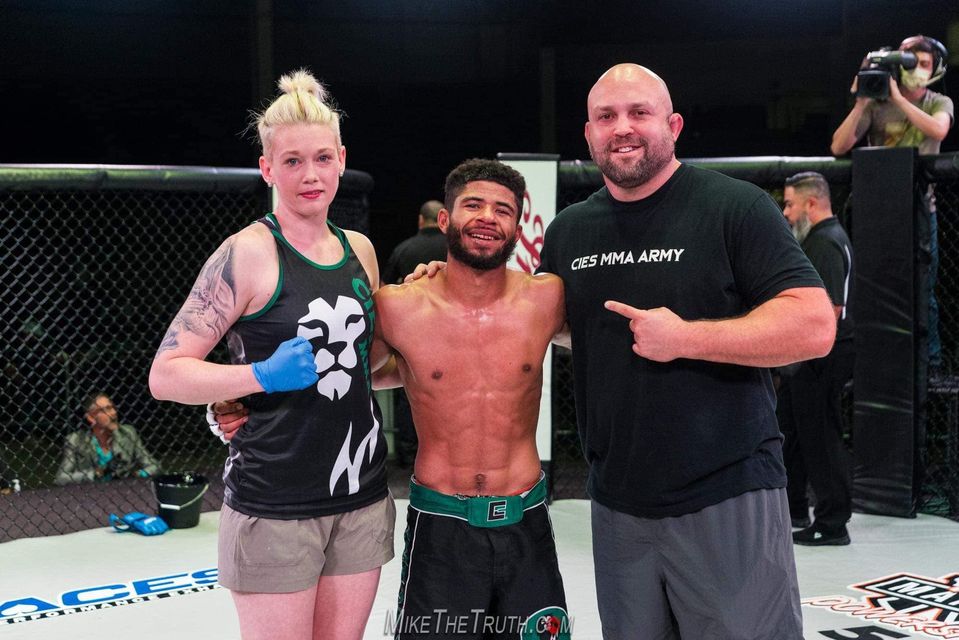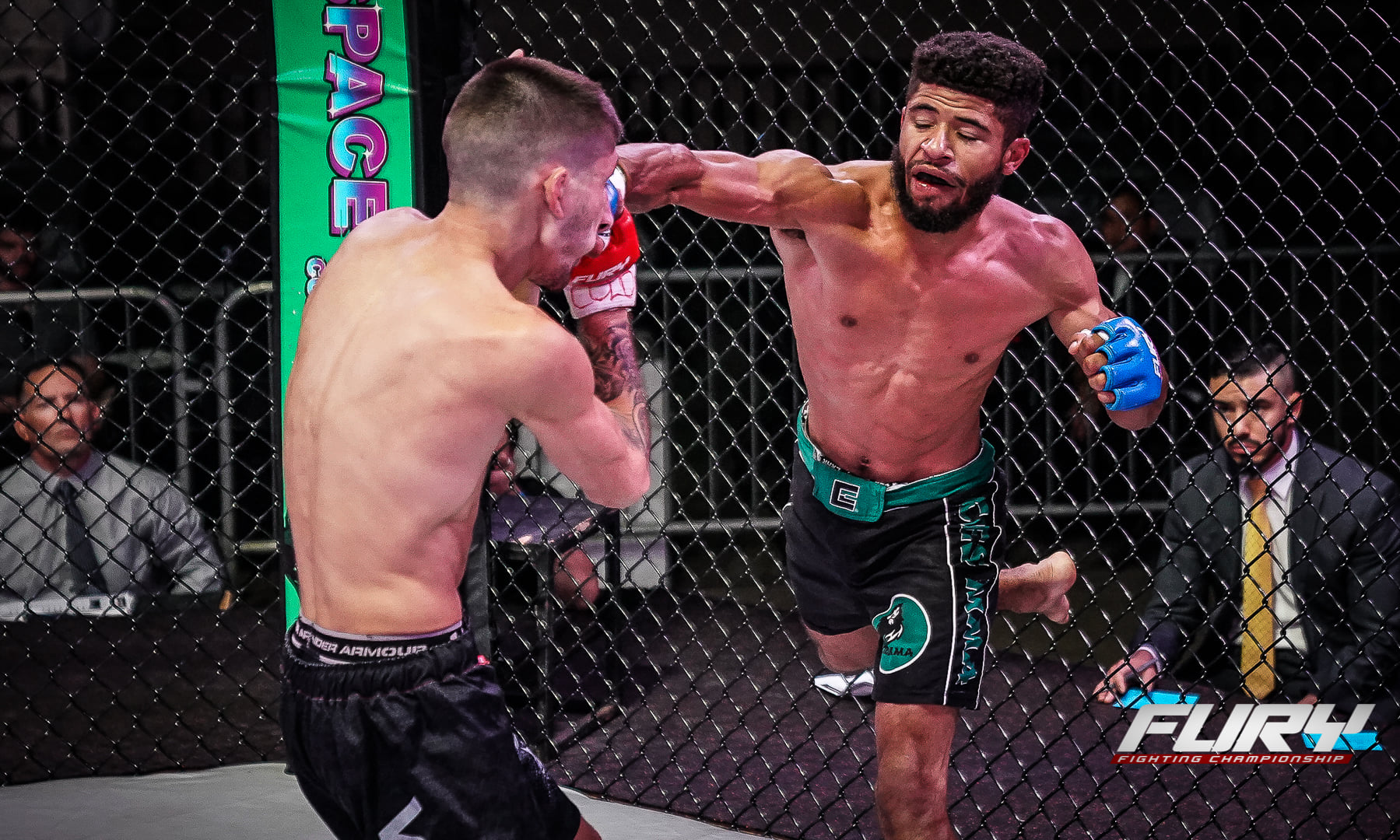 Ladies Coach, Barb Ciesnolevicz, does it again via reverse heel hook in Las Vegas, Nevada against a tough 10th planet purple belt who has been grappling for 15+ years. Barb just competed one week prior and came back victorious again in the submission or draw match up. Looking forward to what is next for her! She improves to 3-1-1 as a professional grappler! Barb runs a ladies program each Tuesday and Thursday at 5:30pm, come see what she's all about!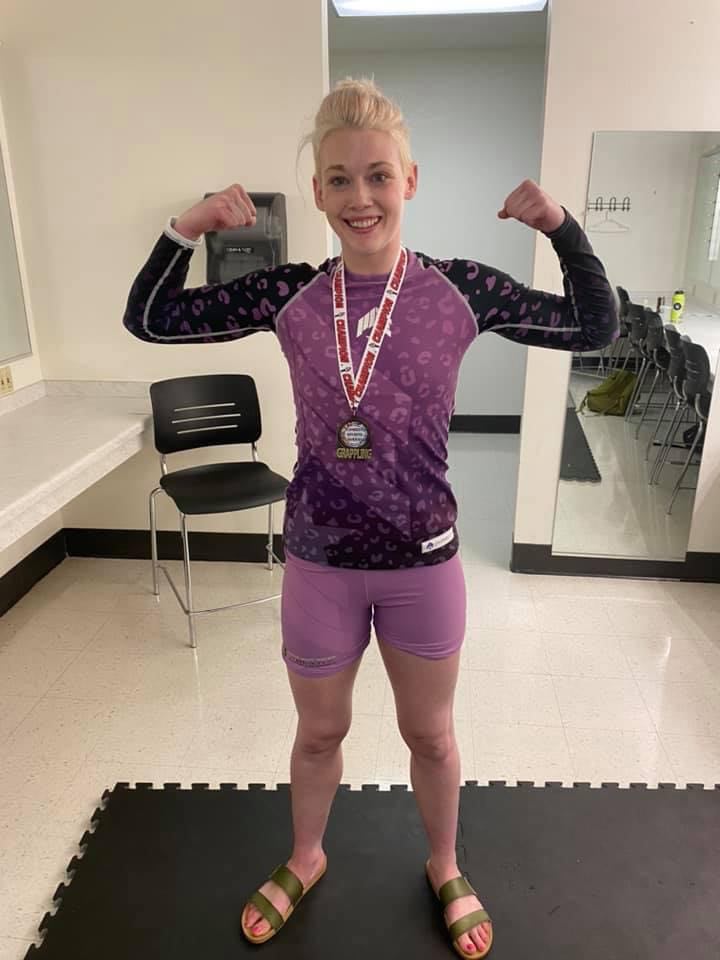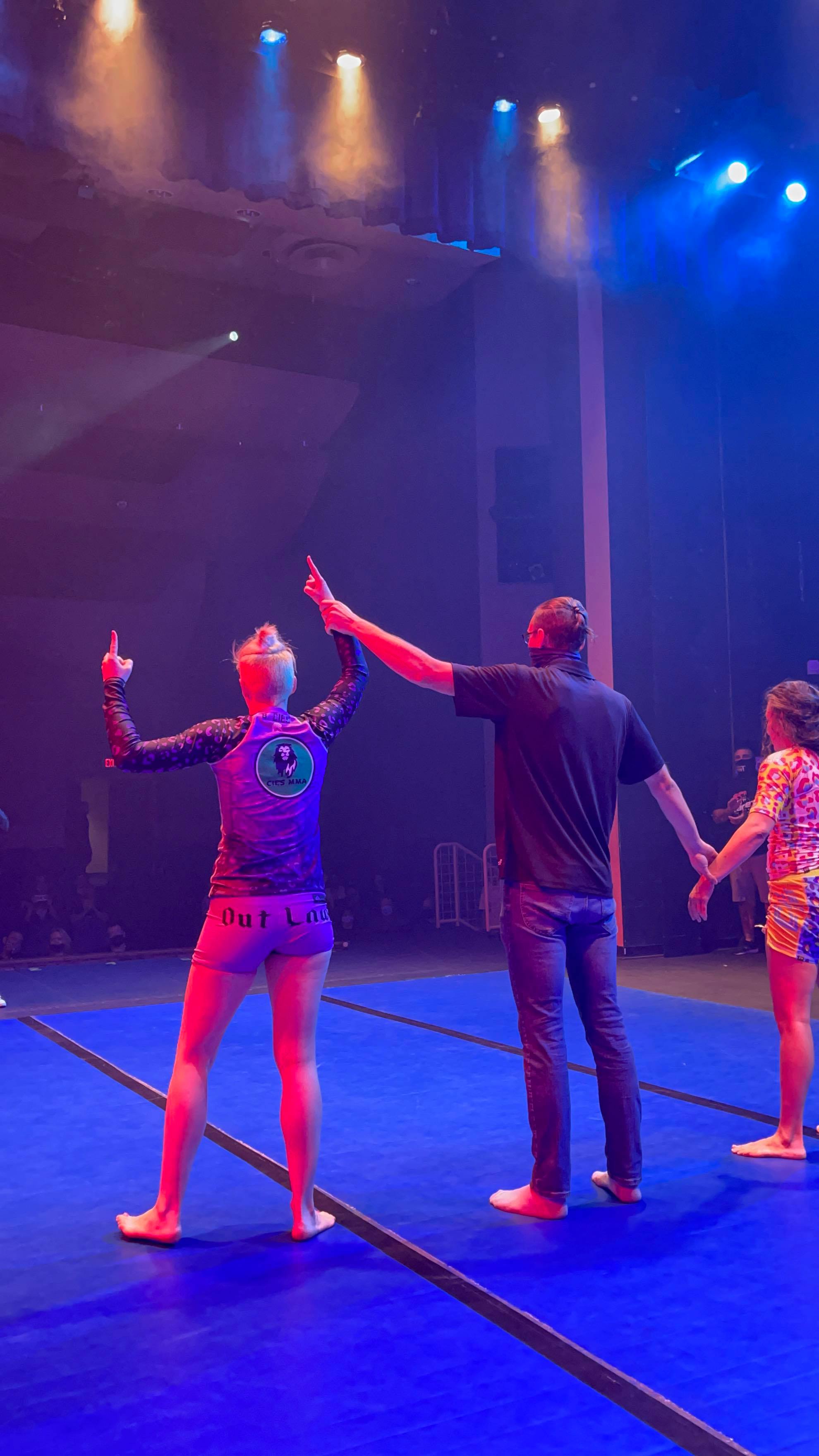 Cies MMA Ladies BJJ Coach, Barb Ciesnolevicz wins her 4th Pro BJJ match against UFC legend and BJJ Black Belt Roxanne "The Happy Warrior" Modaferri via Reverse Heel Hook! We are so proud of Barb and her amazing achievement. Come see her at her ladies only class ran Tuesdays and Thursdays at 5:30pm!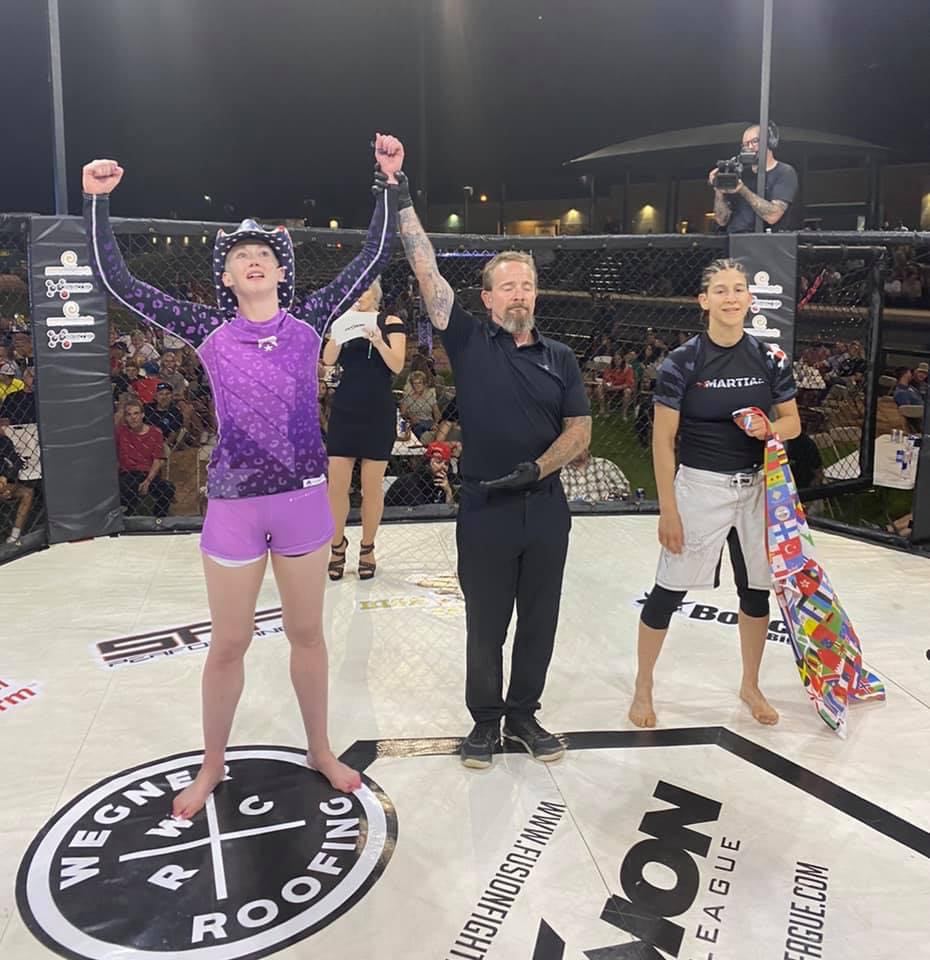 Darien Robinson advances to the Fusion Fight League Finals for a 3 fight pro contract and championship belt via unanimous dec! He put on an absolute wrestling clinic against an opponent known for his great wrestling to secure the win!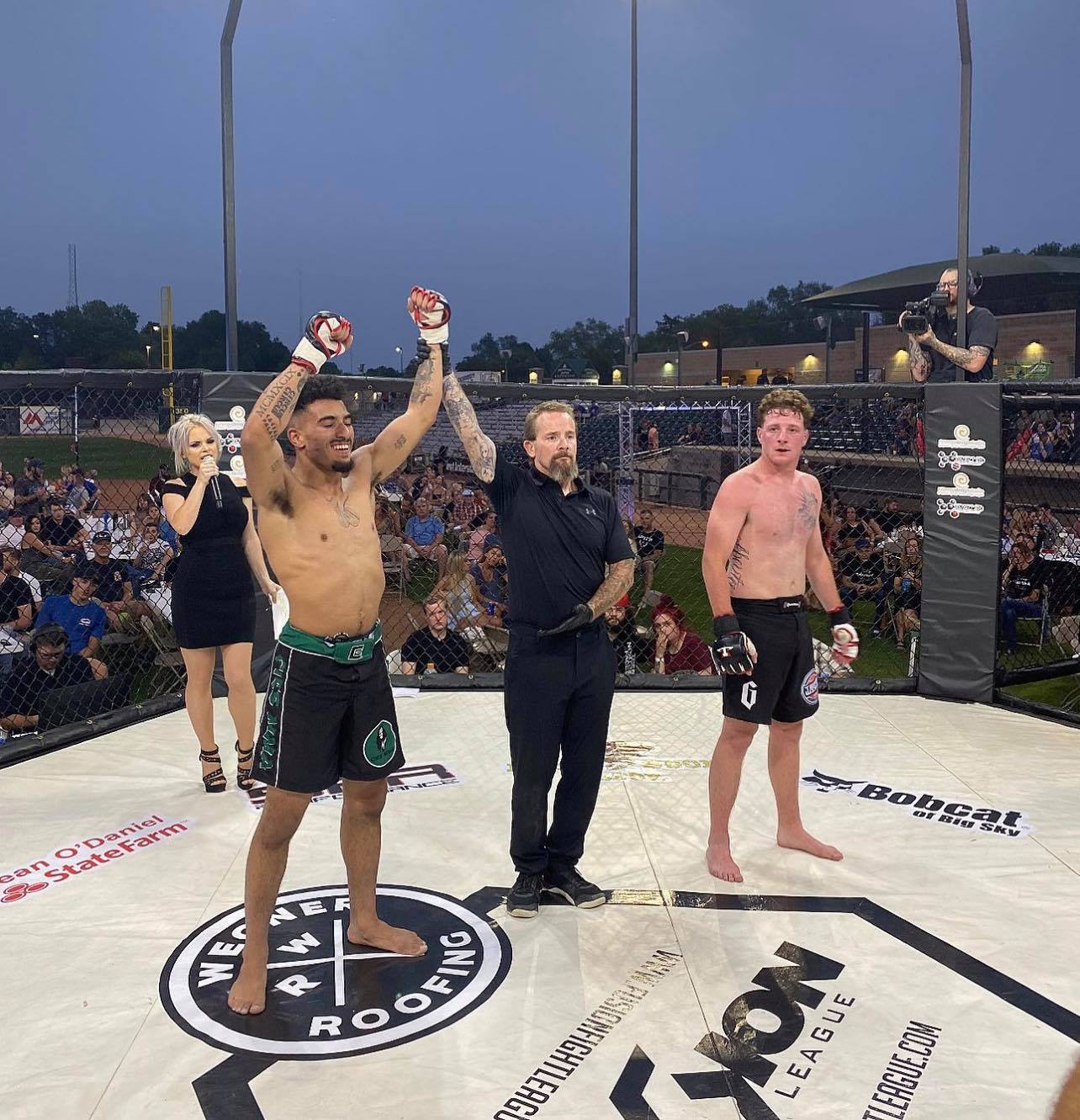 CONGRATS to Cies MMA athlete, Adam Abul-Hawa in winning his MMA debut after becoming 2-0 in kickboxing earlier this year. Adams win makes the MMA team 7-2 overall in 2021, boasting a winning record since our opening in 2016!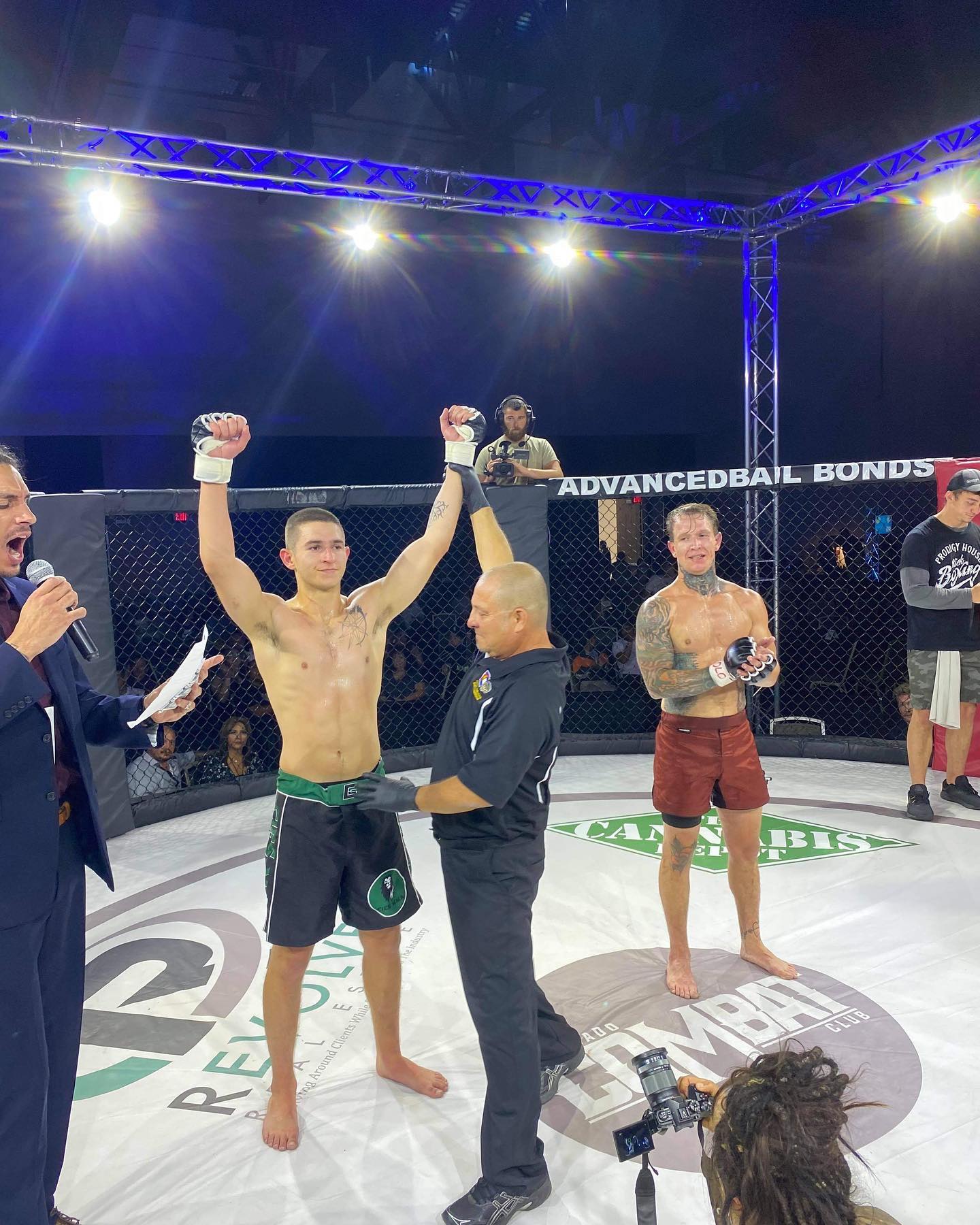 CONGRATULATIONS to Cies MMA athletes Robby Spinella, and Jacob Hawthorne on their submission victories at Fight to Win Pro in Denver! They were the first athletes from our academy to compete on that stage, and came back decisively victorious!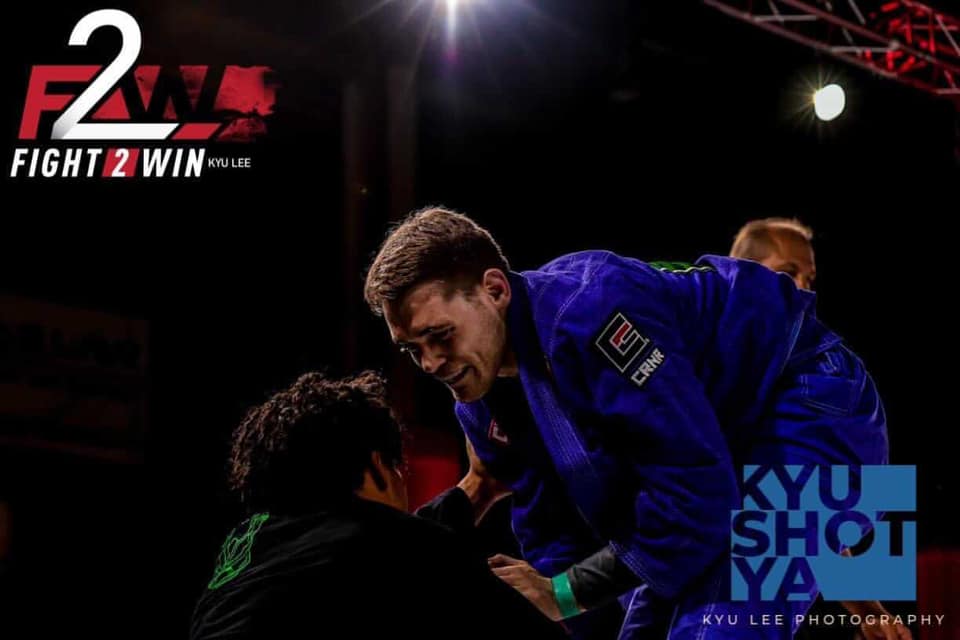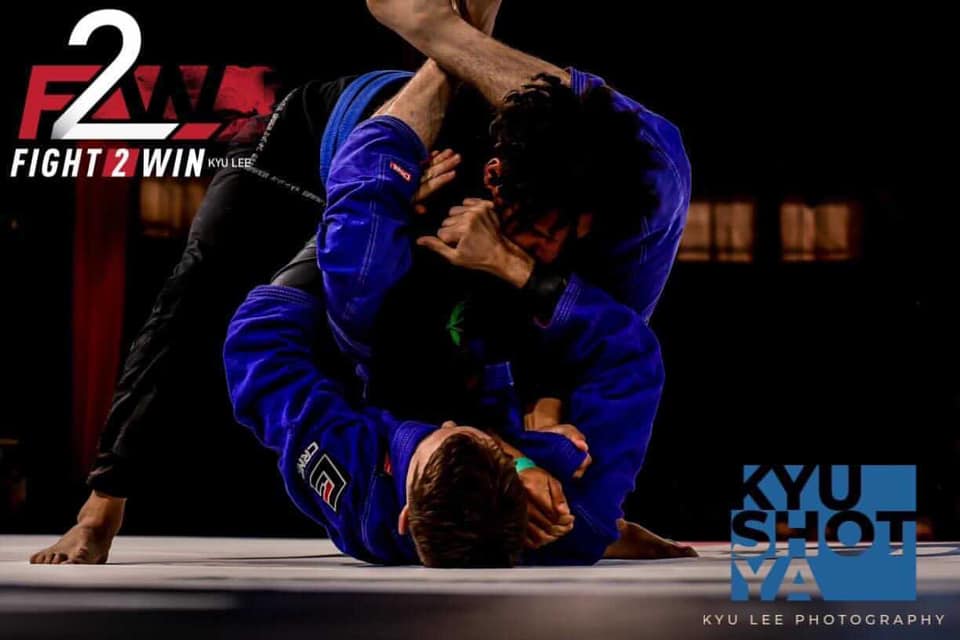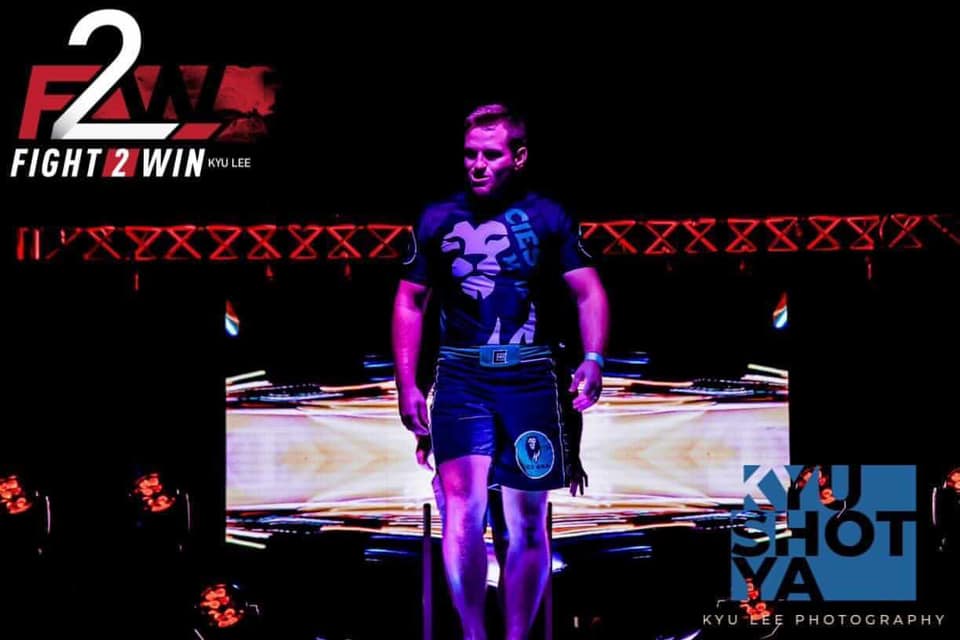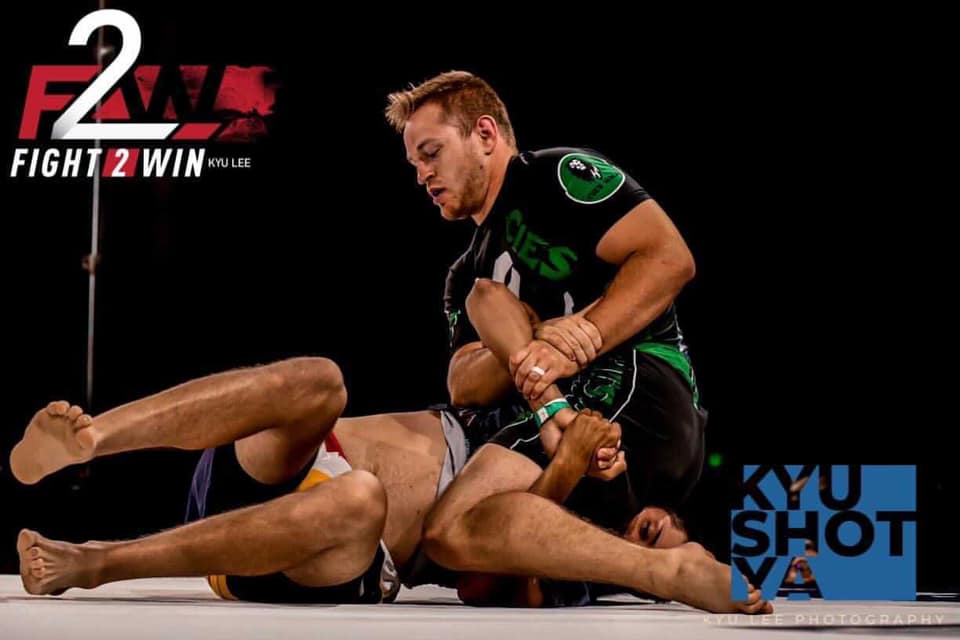 Family, Loyalty, Respect.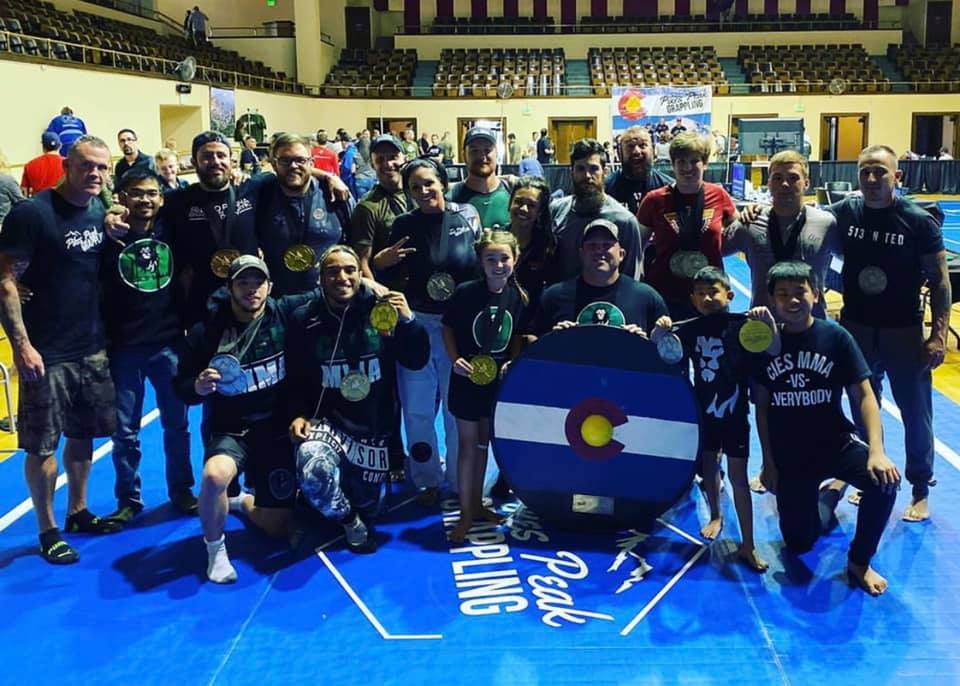 The first One-Stop-Shop for world class mixed martial arts instruction in Colorado Springs. We are a family oriented mixed martial arts academy specializing in MMA. Mike Ciesnolevicz is the ONLY coach to be both a UFC veteran & Brazilian Jiu-Jitsu Black Belt in Colorado Springs. Mike C has high level expertise in all things MMA. Classes will range from kids and beginners classes up to professional MMA fight team practice.
In 1993 the Ultimate Fighting Championships (UFC) were the first to match black belts from different disciplines against each other in a "no-holds-barred" battle to determine which martial art was most effective. As the UFC progressed, it became apparent that fighters needed to be proficient in all areas of martial arts. Thus Mixed Martial Arts was born, and now almost 25 years later the sport has taken the world by storm. MMA has proven to be the most effective means of self-defense in real world situations, training students to be effective in all areas of MMA. Cies MMA will be the first high level mixed martial arts academy in Colorado Springs, offering a variety of martial arts classes for every member of your family. The schedule will offer the following classes
Proud Veteran-Owned Business

2360 Montebello Sq Suite C
Colorado Springs, CO 80918
Brazilian Jiu-Jitsu
Muay Thai KICKBOXING
Mixed martial arts
BOXING
No-gi grappling
kids classes & Anti-Bully Techniques
women's self defense