BJJ BElt promotion Philosophy:
Cies mma
Earning a Brazilian Jiu-Jitsu Black Belt takes years of discipline and dedication. No Cies MMA Belts of any rank are awarded based on the length of time an individual has been training or for any reason other than technical ability and skill. We do not believe in automatic belts. Each new rank must be earned through consistent training and improvement, the Black Belt most of all.
Mike, following in his coaches foot-steps, has notoriously high standards for promotion. This can be frustrating for some members however, each individual who has earned a colored belt from Cies MMA can rest assured it was earned and never given based on attendance alone.
It took Mike 7 years to achieve his black belt, however he trained No-Gi and MMA 12 years prior to putting the Gi on and training strictly Brazilian Jiu Jitsu. He was already a UFC level fighter and had submitted someone at that level as well.
The only way to earn a belt in Brazilian Jiu Jitsu at our academy is to train in the Gi, we do not promote based on No-Gi Grappling or MMA skill.
It takes the average person 10-12 years to earn a black belt, spending multiple years at each belt level before achieving their black belt.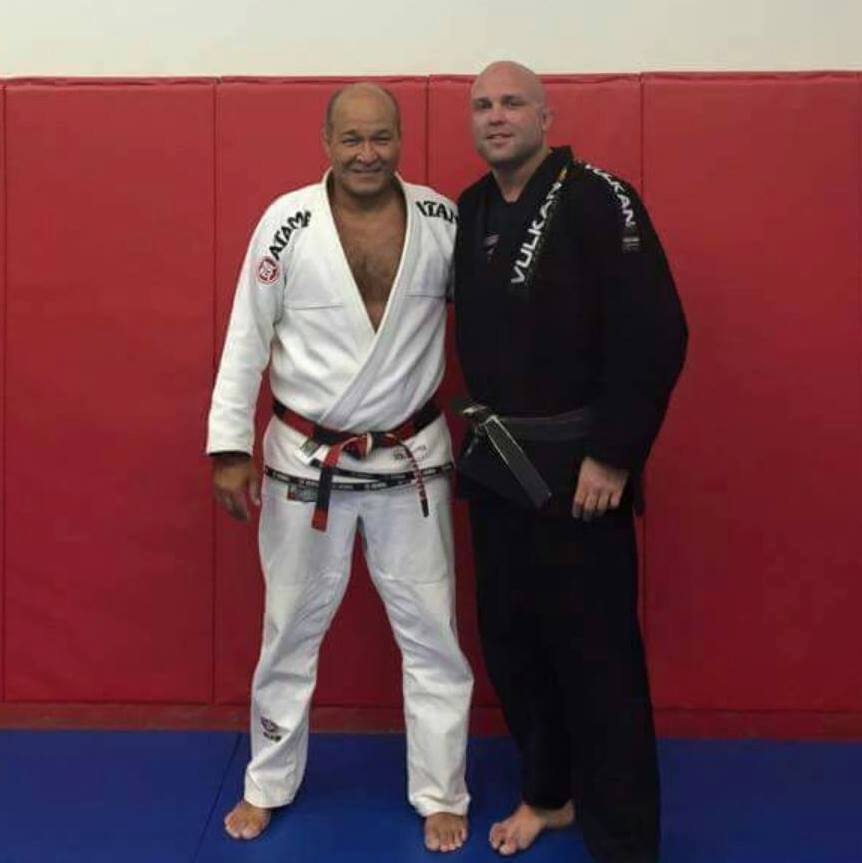 BJJ Purple Belt's Promoted by Mike Ciesnolevicz
Barb Ciesnolevicz #1 May9, 2019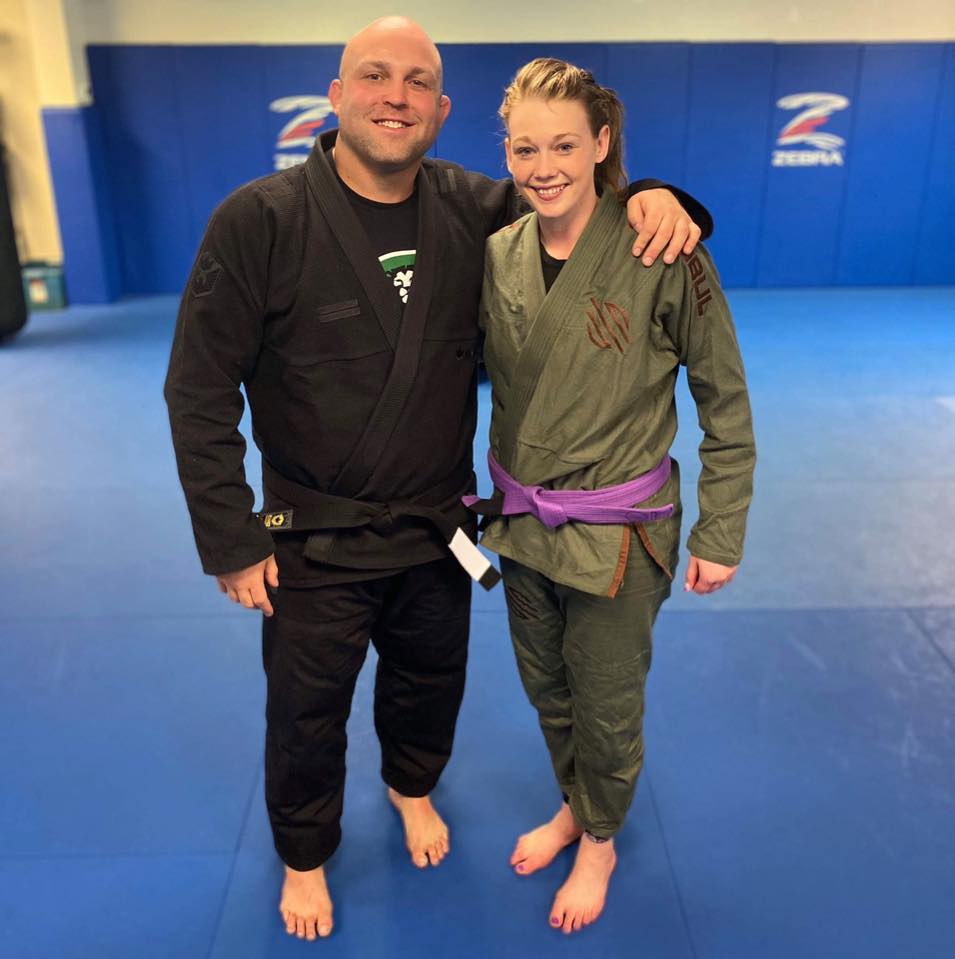 Barb started at Cies MMA as a white belt in 2016 with MMA and No Gi grappling experience starting in 2012. Her tenacity and willingness to show up each day and train no matter what earned her her blue belt, Mike's first ever blue belt promoted in early 2017. After competing and winning multiple gold medals at the blue belt level, and also never taking time off he promoted her to purple belt May 9, 2019 being the first female purple belt at Cies MMA and also Mike's first purple belt. Barb has continued to compete in MMA, and Brazilian Jiu Jitsu for the team boasting a 4-2 MMA record with two submissions, and 1-1 Professional Jiu Jitsu Record recently winning via Americana in a 160 lb purple belt No Gi contest out in Houston. Despite Barb's love for No Gi and MMA, she still puts the Gi on and trains traditional Brazilian Jiu Jitsu and teaches a Women's only Brazilian Jiu Jitsu class in the Gi.
Aaron Gatti #2 October 22, 2020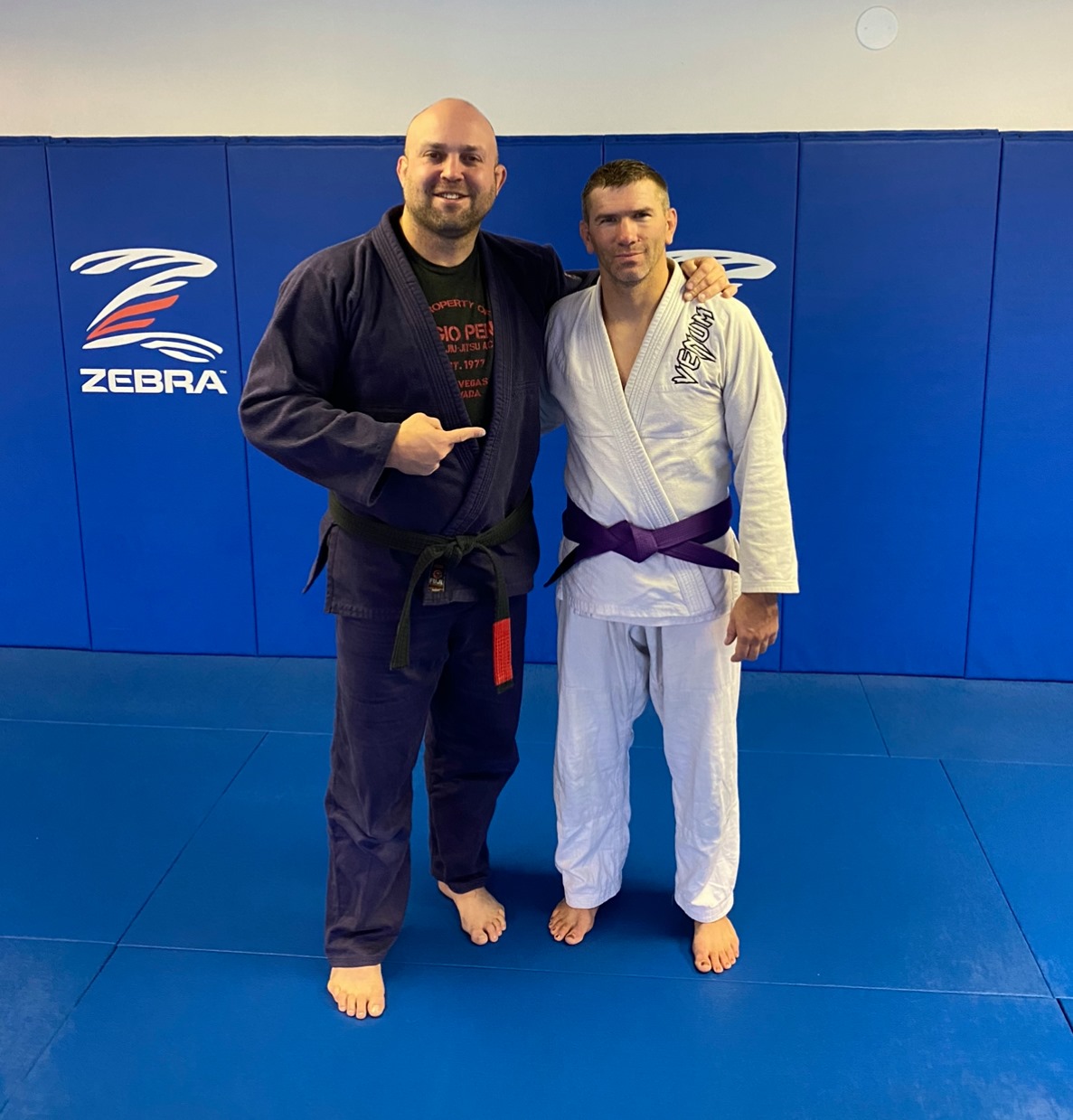 Aaron started at Cies MMA in early 2017 as a white belt, and has quickly progressed in his Jiu Jitsu. Aaron has been a firefighter since 2007 and has never let his schedule get in the way of training and learning the art of BJJ. What is most impressive about Aaron is his style, it mimics perfectly the style that Master Sergio Penha teaches. If you get the pleasure of rolling with Aaron you will quickly understand what we mean when we say that. Aaron has competed and done extremely well for Cies MMA despite his busy schedule working and being a husband and father. It was Professor Mike's distinct honor to award his second ever purple belt to Aaron Gatti on October 22, 2020.
Donny Hamilton #3 November 11, 2020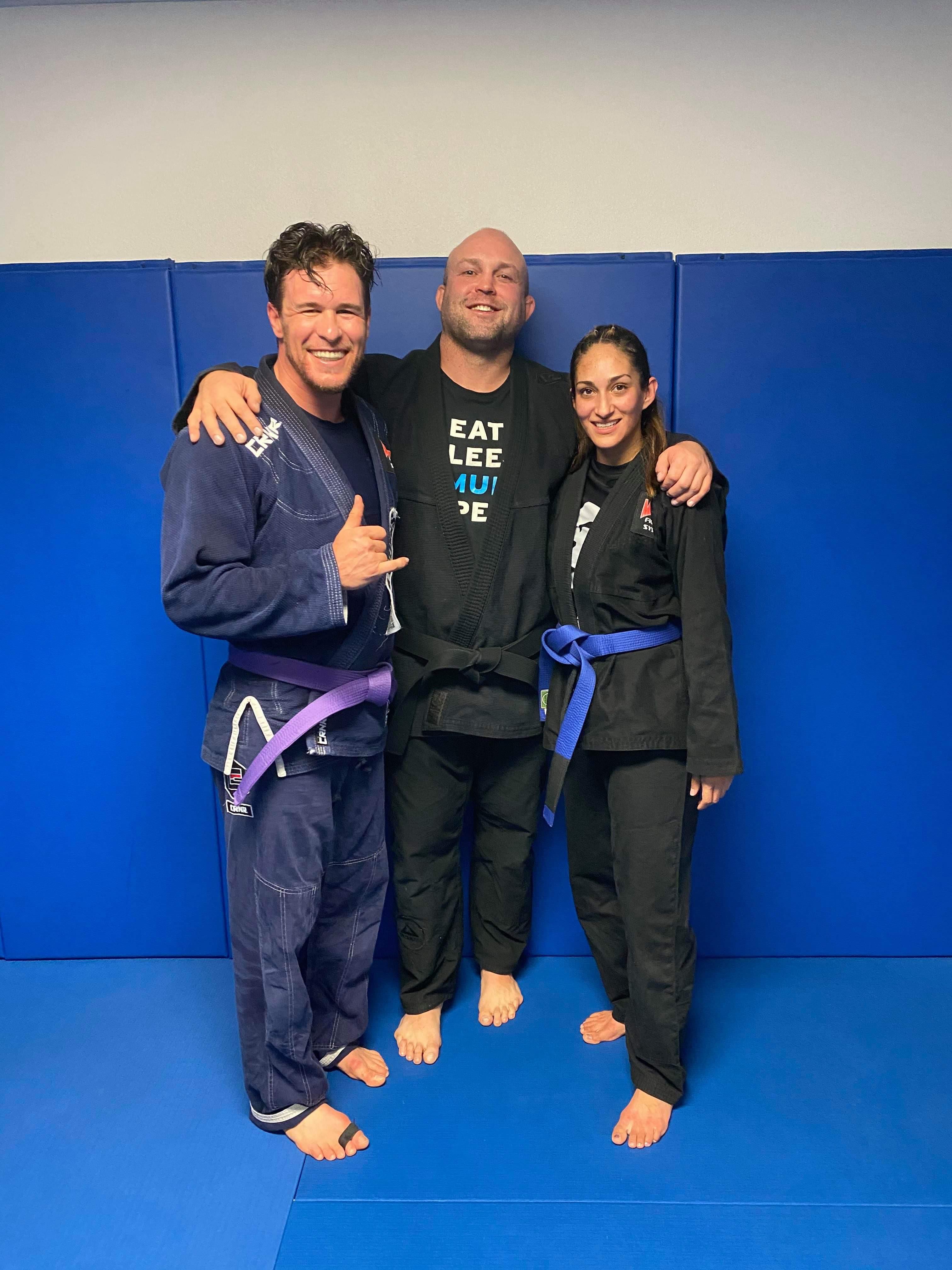 Donny and his wife Natalie, have been loyal member's of Cies MMA for going on two years. Donny brought an extensive MMA, and No-Gi grappling background with him to the mats, training in some form of martial arts for his whole adult life. Ever since becoming a member he embraced the Gi Uniform and sometimes trains twice a day in it just to improve despite his busy schedule. Not only is Donny a loving father of 5 children, and a husband, he is a Combat Veteran serving in the U.S. Army until his retirement and a local business owner of Vigilant Tiger Security. He provides security for all kinds of communities around Colorado Springs including serving Domestic Violence survivor's. It was Professor Mike Ciesnolevicz's distinct honor to award his 3rd ever purple belt promotion to Donny Hamilton, on a special day, Veteran's Day 2020.
Glenn Wall #4 February 24, 2021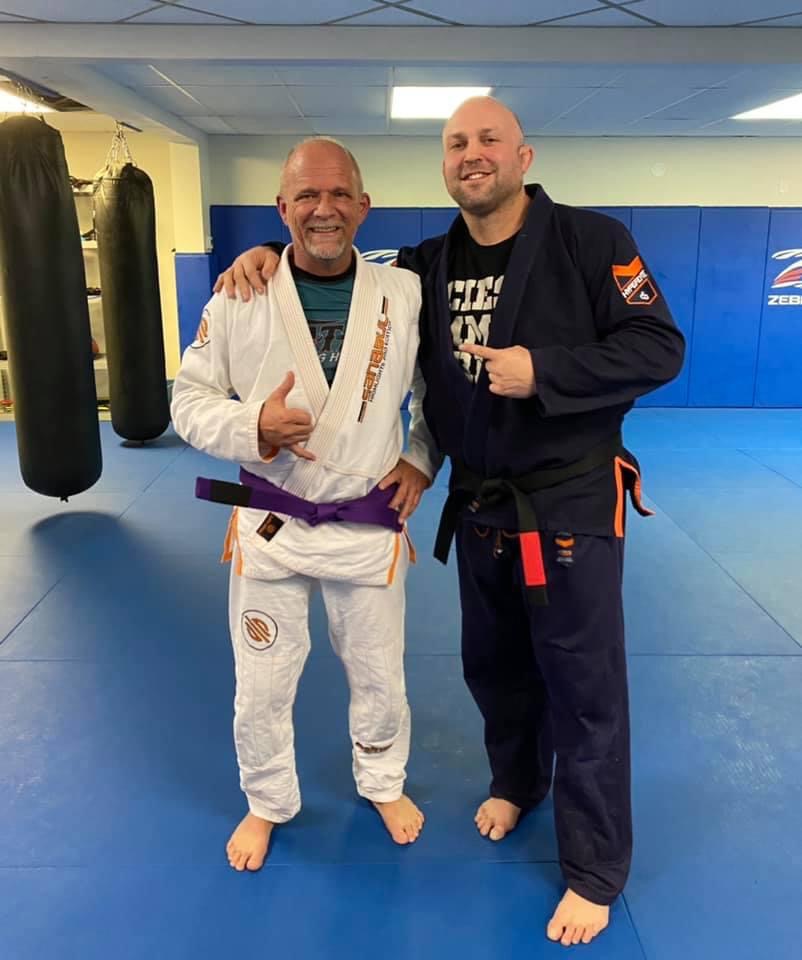 Glenn has been a loyal member of Cies MMA since 2017, however he even stopped in for open mats in 2016! Glenn has been with us since the very beginning. Despite having to have a total knee replacement, Glenn still finds time to train Jiu Jitsu and is extremely helpful in training. Glenn has an extensive grappling background, to include earning a Judo Black Belt. When you see Glenn on our mats, you can expect an extremely nice and welcoming practitioner, yet even with his injuries an extremely tough and skilled roll. It was Mike Ciesnolevicz's distinct honor to promote Glenn to be his fourth ever purple belt.